1919
Anthon Woodruff Nelson was born on 01 Nov 1919 in South Carolina, USA a child of Freddie Nelson and Dora Marie Wilson Nelson.
1920
Woodrow Nelson was counted in the census on 13 Jan 1920 in Wateree, Kershaw, South Carolina, USA, as a 2-month-old, male, single, white, son. Also in the home was his father, Fred Nelson; and his mother, Marie Nelson.
1921
He died on 02 Mar 1921. He was buried in Elgin, Kershaw, South Carolina, USA at Smyrna United Methodist Church Cemetery.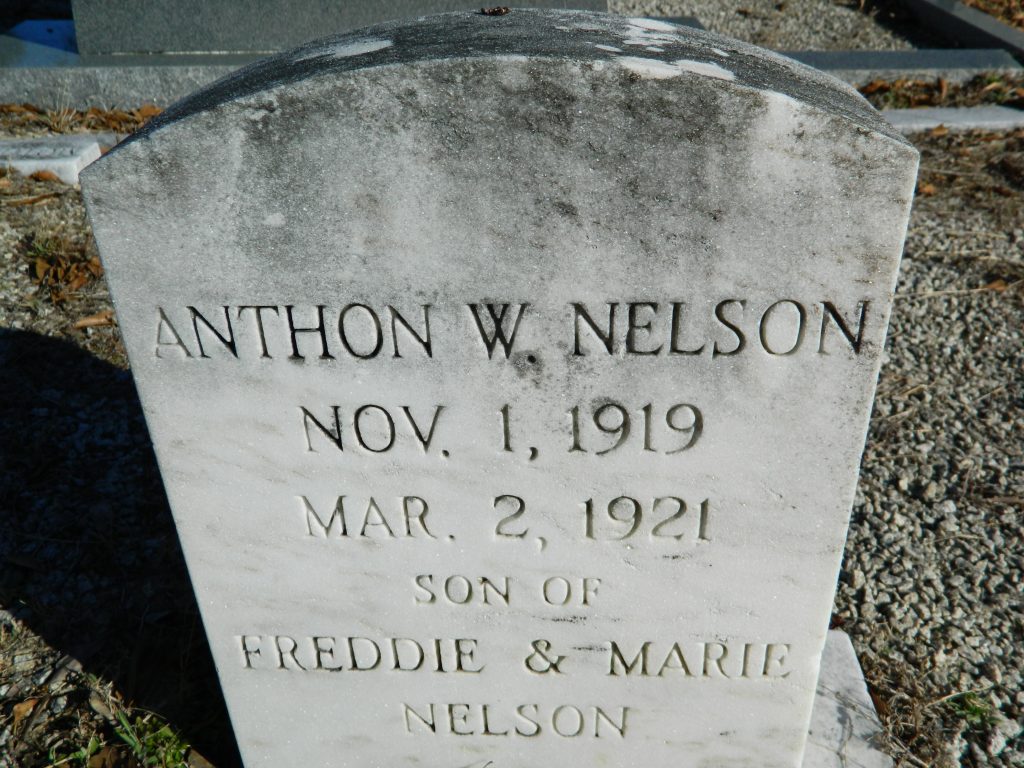 2012
On July 6, 2012, Anthon W Nelson was mentioned as the deceased brother in the record of Mrs Nadine Nelson Cloaninger.